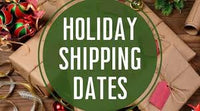 December 4th is our domestic Christmas cutoff for made to order items.
December 12th is our Domestic cutoff for items that are ready to ship and the Opłatki.
November 20th is the cutoff for international items. International orders have to most variables and are unpredictable.
Please order soon so we get the items made and sent out to you in time. The postal services have had weather delays to account for as well. 
Thank you for supporting our Polish Family run business!
Shop Now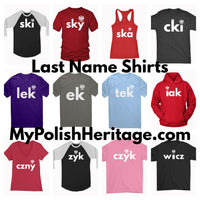 Last name endings shirts with the Eagle.
Each listing has different colors or styles available. If you don't see the ending you want or if you're looking for a different color or shirt style, let us know and we can create something for you!
Email us at MyPolishHeritage@gmail.com
Shop The Collection
Shop Our Favorite Collections!